Actually It's About Life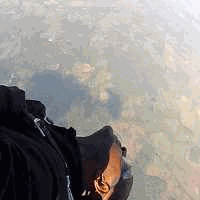 When I stand before God at the end of my life, I would hope that I would not have a single bit of talent left, and could say, "I used everything you gave me."

~Erma Bombeck.


I am not an extremely religious person but I feel that this quote is still very poignant. Make the most out of the time you are given, experience and enjoy all that life has to offer. If you are lucky enough to have a gift or natural talent share it with your loved ones, and be kind to people whenever you are able.

I have learned a thing or two about computers in my professional career so this is my little place where I share some of my skill with those that need it and take the opportunity to give the world a peek at some of my loved ones and a few places in the world I have been fortunate to visit. This site is still a work in progress, hopefully there will be more images I can share. To get to know even more about me look me up on Facebook and Twitter.

Peace,
Malcolm G. Cooke.



&nbsp